Dec

Happy New Year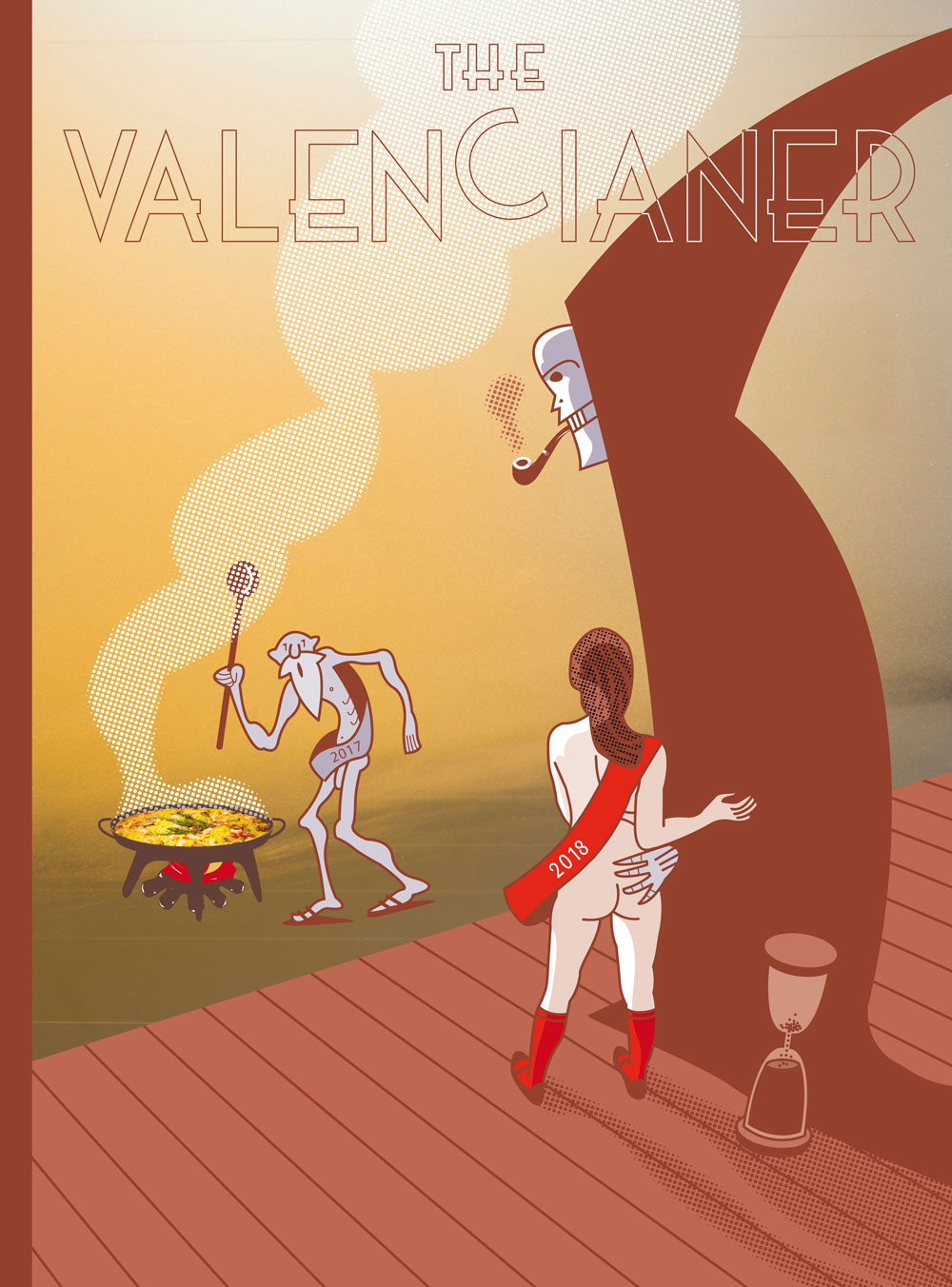 People who are very keen to read this magazine know that the editorial committee of The Valencianer is very strict with holiday periods. So, waiting for the next number that will be released in January, we send you a disturbing greeting that shows the moment in which the new year takes over the old year, and a dreamy Christmas story that explains the only possible happiness in these dates: the internal exile.
From eight to nine I have taken a walk with Mago, the conjuror dog. I listen to the radio and I confirm that the government, in a display of democratic prodigality, has pissed off all the citizens, from the agapornis sexers to first class notaries. I also entertain myself by reading some graffiti with messages that beautify the walls at the same time that raise awareness among the neighborhood residents: "Saúl retarded", "Vero has cock" or "Car crane warning". In addition, I see that Santa Claus has not heard about the crisis, judging by the cardboard boxes that fill the garbage containers. And, while I do accounts of what was spent on caramelized almonds and alcohol, a puncture in my stomach spirals up to my neck. It is like the slight explosion of the Pop Rocks, the crunch of a trampled snail, the minimum detonation of a Chinese firecracker, the breaking of a sparrow bone or the hypertensive brightness of a light bulb before melting.
August. There are very brief moments in which one seems to be happy. It is heard in the background "One drop" by Robert Nesta Marley. That afternoon I was washing the dishes and the coffee was boiling in the fire. Behind the fence of the window I look at the last irreducible garden: the orange tree, the yucca, the cactus, the bamboo, the centenary palm tree, the vines, the laurel, the basil, the peppermint, the geraniums… It smells of coffee, Marseille soap, clothes pegs and soil. Suddenly, the breeze pushes into an impossible loop the iridescent bubbles of the dishwasher soap and the aromatic vapor of the coffee. The bubbles and the aroma of the coffee spin around me with the rhythm of reggae before shooting out the window, bursting and dissipating in the garden.
I'm happy at Christmas when I remember the summer.
Antonio Soto
(see number 0)