Feb

Number 2
nº 2
DURÁN
PORCEL
GARRIDO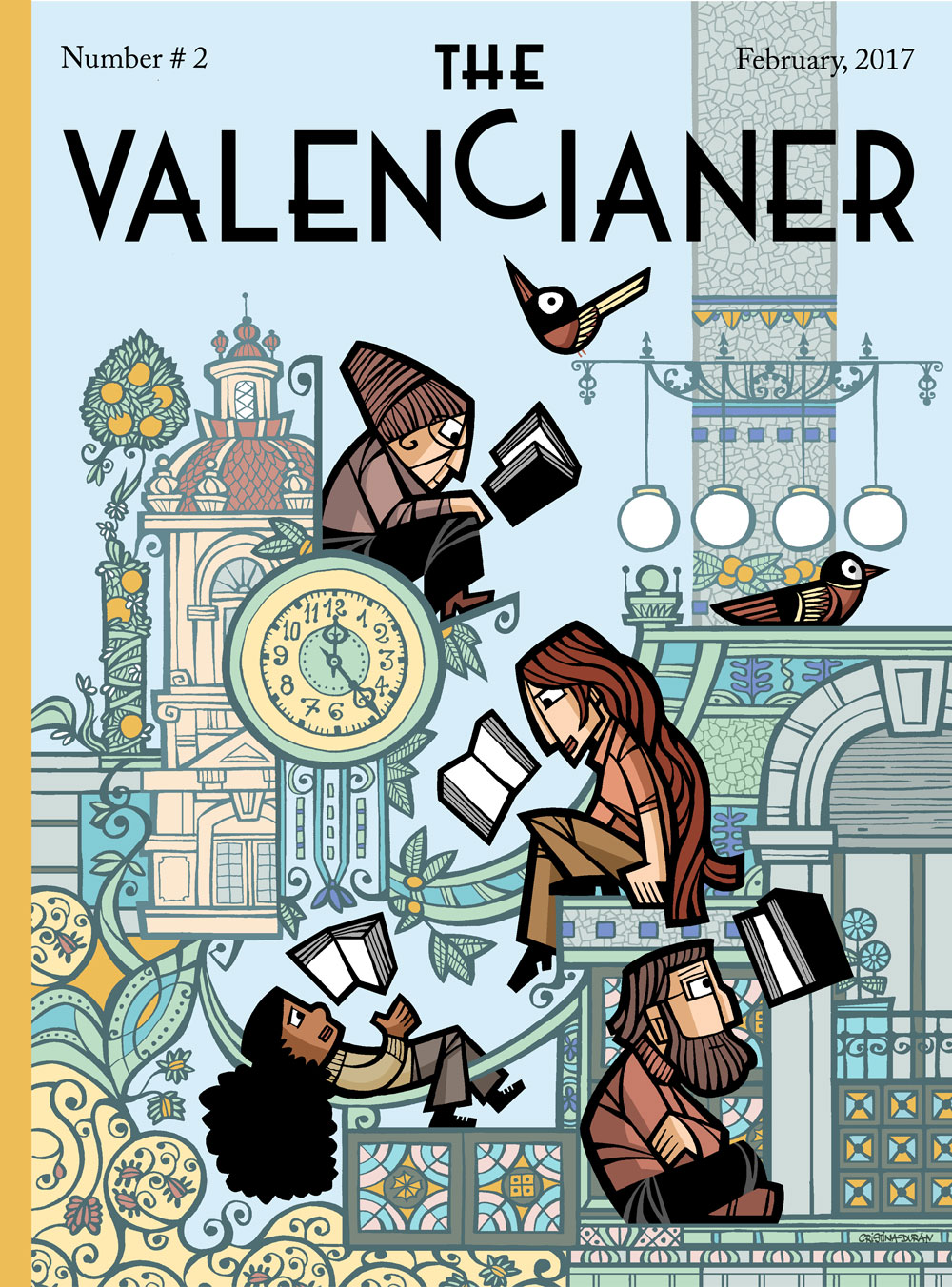 The epicenter of one of plenty secret Valencias was located in a narrow block with no more than three rotten and cramped buildings that perpetuated the general condition of the neighborhood. In the closest point to Plaza del Collado -where the last victim of the spanish inquisitorial fury was burned- there was a small ground floor with various lofts: the labyrinthine headquarters of the last valencian taxidermist, a delirious character who wrote pulp novels of adventures, went to hunt buffalos to Africa and dissected heads of bulls, deers and even entire horses, with his excessive and progressively rambling chat.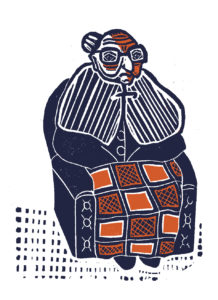 In the other corner of the block there were some cabins made of wood, full of old comic books, paperback novels of Corín Tellado, photonovels, newspapers, magazines from the past month and all type of yellowish papers. Veteran women with bleached hair, extreme makeup and long nails painted in loud read, administrated those faided containers of dreams and collective miasma, which in the beginning of the eighties started to decay unstoppably. Located in another hallway, without any exterior signs and behind some narrow stairs with room for only one person, there was a hippy flat reserved for the initiated who, between pillows spread on the floor and dirty carpets, consumed Moroccan tea, some beer introduced secretly and all kind of smoke, when smoking was allowed and also the quintessence of that sacred place. Next door to this unique tea house there was the winery Bodegas José Español, as you could read on the sign made of punched letters formerly golden, attached to the wall of the facade.
Aunt Teresa's bar, as we knew it, was an anomaly of time and space, even for that Valencia influenced by a provincial legacy. It was an excrescence from postwar anchored in a different era. Inside Aunt Teresa's bar, time flowed at its own pace. A wooden bar with marble, presumably white in better times, was illuminated by a wasted neon and a couple of bared bulbs. In the corner next to the entrance there was a door hiding the unisex toilet: just a hole in the floor. In the bar you could see a lot of wood, more dust, barrels of wine –not of many types nor abundant–, two or three domestic chairs, not any special furniture, flaking walls that were not flat anymore, high ceilings and, beyond the wooden bar, some kind of coquettish and rancid cleanliness.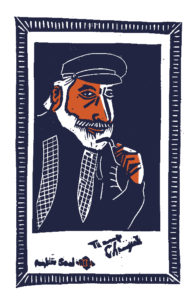 Right there, flanked by a picture dedicated by Chanquete (one of those images included in the packs of cookies María) and by the picture of Pope John Paul II, served Mrs. Teresa. She was a small and old lady, eyes of dead ox, slow gestures, she was satisfied of attending that last refuge. In front of her there were a dusty frame with the sepia picture of a man with an ancient spanish face and a poster from the magazine Marca, showing the time when Valencia was champion of the league in 1971. Beneath those pictures, every afternoon you could see –sat on a sofa which seat was the perfect portrait of her butt– an old lady dressed in black, with various layers of mantillas and cardigans, all messed-up and crowned by her decreasing head. Agripina was her name, and she never moved or talked. She just looked from one side to another without anyone knowing how aware she was. At eight o'clock, Teresa yelled to send her to sleep, assisted by any drunk and supportive volunteer who helped her to cross the stairs that lead up to her bedroom.
The place was a bar, a wine shop and a house at the same time. You could perfectly imagine that below the place, hidden behind a folding screen made of wood and crystals that retain a lot of dust, there were a table stretcher, knitting needles and a television that was never turned on. Upstairs, in a wooden attic, there were Agripina's and Teresa's rooms. In front of the wooden bar, you could see the small but very loyal group of regular customers.
Wine, beer and soda –the only drinks that the bar offered– were consumed with heart and soul by professional drinkers. It was a multi-colored gathering of people that Marx and the trendy use to call "lumpen", where a guy who worked as a switchman in a grade crossing represented the higher class in the pyramid. Among drinks, enchanting discussions and out loud voices, their favorite activity was playing spoof without rest, creating intense fights for a single peseta, followed by intense arguments about the investment of such an extraordinary sum.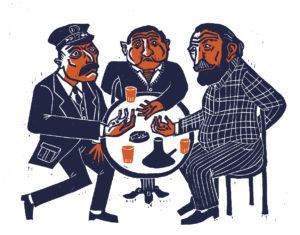 Physical fights never happened, not because there weren't reasons but because of the guardian presence of Mrs. Teresa, who once in a while –with only 1,50 meter tall– acted like an angry mother confronting and giving a good scold to anyone that deserved it. More than one time she ordered to put on his pants to some exhibitionist who wanted to show his disgraces. It was very famous the moment when she slapped the face of Manolo el Bufa, a dirty and happy boozer who used to rob to the first-time hippies that visited the Plaza de la Virgen. Being a poor but honest alcoholic who visited the bar was one thing. But being an unoccupied vagabond that appeated occasionally was very different; aunt Teresa didn't like them at all. Punks, squatters and other contemporary subespecies didn't entered the bar: it wasn't their era yet.
Around 1986, more or less, aunt Teresa retired. The wine shop closed and its surreal espectacle dissapeared forever, along with my frequent visits to the place.  The modernity, jealous and ashamed of its roots, demolished a great part of that prodigious and grotesque block. Nowadays, in the logic of our times, it only remains as a plot.