Apr

Number 4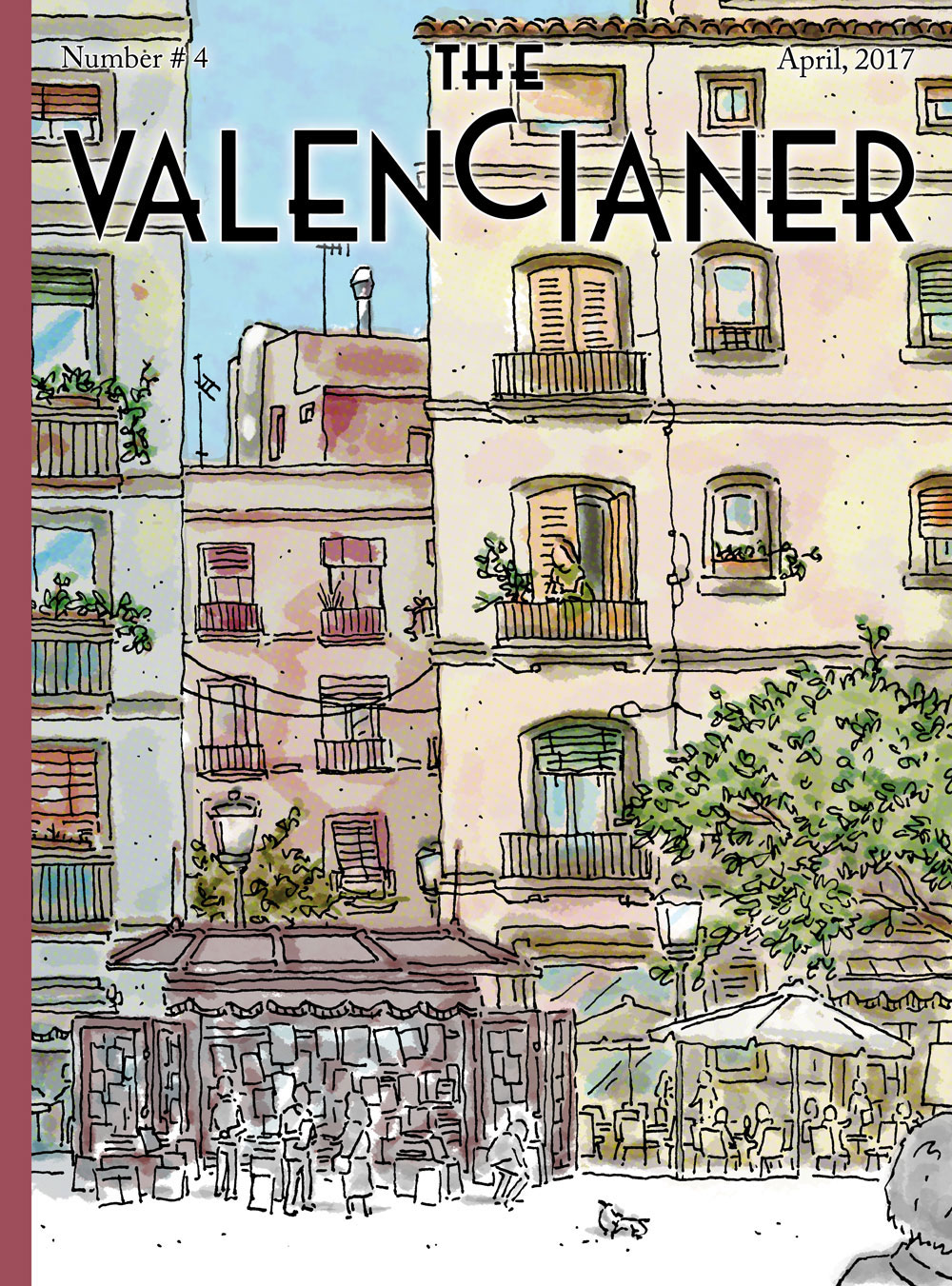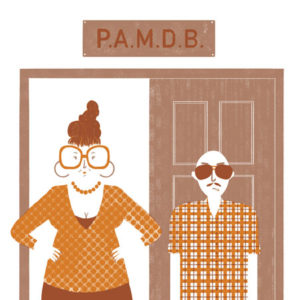 I passed my childhood in the Ruzafa of the early seventies, in that border area between a bourgeois quarter and a marginal neighborhood that ignored its future "gentrification" process. The place was the vernacular version of the Liang Shang Po of the popular TV serial, with less Kung fu but not less danger. I lived in a chamfer and the paradise was under my house. In paradise there were not big celestial doors nor a sign of blinding light nor a choir of beautiful angels. Its wooden doors were a bit scrawny, with some letters painted on top forming the acronym "P.A.M.D.B". Above the desk there was a huge photo of a showgirl exhibiting her luscious body, slightly covered with an exotic plumage. The terrible doors never changed; the hieroglyphic lost its charm -or maybe not- as you discovered the meaning of those letters: Patronage of Mutual Philanthropic Sports Bets ("Patronato de Apuestas Mutuas Deportivo Benéficas", in spanish), in other words, the "sports pool". The exuberant woman was the wife of the owner, a bald man with a small mustache, dark glasses and a bad temper according to his look. Everytime your eyes fell into the meaty legs of her wife's photo, he barked "What are you looking at?", before your eyes could advance to the top.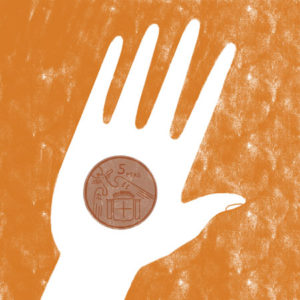 But the place was The Paradise, with capital letters. This creepy store, with no more than 20 square meters, had two counters: in one, the owner and his wife stamped the sports pools with some florid stamps of colors soaked on a sponge; the other counter was the hidden Eden. Below there was a glazed desk. Behind there was a bookshelf with thousands of little novels ruled by Marcial Lafuente Estafanía, Clark Carrados and Silver Kane. Under the counter, there was the Olympus! Plenty of boxes full of hundreds of comicbooks, ready to be exchanged for the modest sum of five pesetas, one duro. With five duros you got five comicbooks. Of course, you had to give your publications in exchange, but at that age we didn't know anything about collecting, we just wanted to devour comics. There was not a lot of money, but we stretched it out changing one comicbook over and over again. At that time, I remember, the most populars were the famous volumes published by Vértice, the publishing house that brought to Spain the mighty characters of Marvel. Today we know that those volumes were rebounded, discolored, redrawn and, basically, slaughtered till the end, but we didn't care. We were fascinated by those wonderful comics and, as soon as I gathered a couple of duros, I ran to the "sports pool" to exchange my devoured comics for new extraordinary adventures.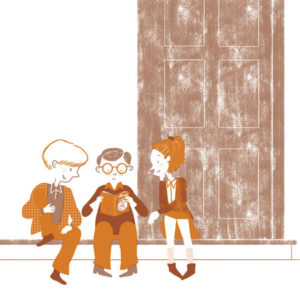 Excited, I read the comics of The Fantastic Four and X-Men, in random order because in a five pesetas book swap you couldn't expect to get the volumes in a sequencial numbering. Along these comics there were the martian comics from the british IPC, also published by Vértice, with a long list of bizarre characters such as Spider, Kelly's Eye and The Steel Claw. And, of course, we had the complete avalanche from Bruguera: Mortadelo, Pulgarcito, Zipi y Zape, and the amazing Trueno Color y Jabato Color. There was even space for the languid Editorial Valenciana, that was republishing all its characters in full color, although I had a preference for the radiant and floating mane of Punk, el Hombre de Piedra.
Most of the time we arrived to paradise in group, and we couldn't wait to return home, we read the comics right away at the paradise's door, until our particular Saint Peter -the man with the small mustache and dark glasses- or his splendid wife blew us with a broom. But we didn't care! As soon as we got another duro, we'd return to that glorious paradise called P.A.M.D.B.


My experience with the Instagram account of 1 million followers
Let's be honest from the beginning. I acknowledge that I have two weaknesses (mainly):
That someone tell me that he likes my job
Digressions
The first happens to me occasionally. Especially in my book-signing sessions. The second you will see as you read this text.
(The good thing is that I can mark the digressions in parenthesis, so that you can decide to skip them freely and without remorse, without going further, this same).
Once this is clear, I begin my story at an evening meeting with my comic adventures fellow, Gerardo Sanz*.
So one afternoon, in a typical Spanish bar run by Asians and surrounded by beers, I showed Gerardo a proposal for erotic drawings that I had made during a strange emptiness in my agenda as a free-lance editorial technician. He snapped one more of his habitual and measured answers:
–But dude! This is fucking awesome! Get yourself an Instagram, you will kill it!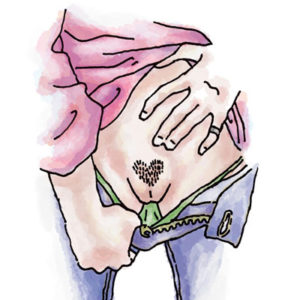 I, at that time, didn't have any kind of account in any social network. Which is still the same today, except for that Instagram of which Gerardo is the main responsible. I was very lazy with this, I admit it. But Gerardo gave me an accelerated course mixed with small moral jostling:
– You're going to break Instagram, you bastard! You will see, motherfucker! **
I needed a little more morale, so Gerardo struck my weakness number one:
– And people can click here, in the heart, and that means they like it.
I followed his instructions, and within two days he was giving me more encouragement:
– Idiot! Not that way! Let me do, I'll make some tags for you and put some pretty cool filters…
In short, my first drawing… so ok, well, alright. But my second drawing began to accumulate little hearts (or "likes"). At full speed. Like crazy. Twenty to twenty. I had no followers, but people could see my drawing. And they liked it. And then they followed me of course. I was disoriented. I called my guru to consult him:
– But turn off the notifications, dumbass, or you'll go crazy! What a bastard! You're are already killing it! You bastard, motherfucker, junkie!!
Anyway, a year later, I keep accumulating curious comic books, bizarre proposals, distant friendships, pretty businesses, many little hearts, and some bullshits. And about this last one is what this article is about.
We all know at this point (even in the writing team of The Valencianer) that the more followers and more hearts we accumulate, the more scope our work has. Regardless of the social network that we talk about.
(Visual range, sure. Professional, that's another story).
My work began to be seen more and more. I was selected in powerful accounts that resulted in more people following me and appreciating my work. And one day, I received a message from one of those accounts that have more than a million followers. This means that many people see what is shown or promoted from this account. If many people could see my drawing without even following me, being in an account of this scope could be the moral disruption of the first of my weaknesses.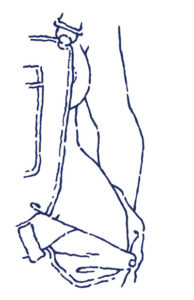 They said they were interested in my work. Of course, it was a generic text (let's not fool ourselves, I'm not so dumb). But it was a text in which they pulsated my weakness number one, indicating how much they liked my artistic proposal, and attaching a small selection of what they considered that fit in its aesthetic line. And encouraging me to reply the email because there was a second proposal in the air.
I studied their home, o feed, which is how is called in Instagram the history of photos uploaded to an account, and I didn't think it fit my job. But hey, who am I to tell someone who likes what I do that I do not see myself there. It was taking me a couple of days to answer and they got ahead of me, writing me back and telling me the same thing, and showing me a couple more accounts that they also managed, all of them with a number of followers I do not know what reaction they would have provoked in Gerardo.
I wrote them to the email that I had been given, and it had to do with an exhibition project called Got It For Cheap. Despite my two confessed weaknesses, I must admit that among the unconfessed is the matter of wanting to earn the best for my artistic production, so while I was writing I could not help but have a suspicious raised eyebrow.
They answered me at once explaining the proposal in detail. I will not copy here contents of the mails that we exchange, in order to avoid problems, but basically it was about the following­­:
An original work exhibition (no impressions).
The exhibition would go itinerant by fairs of contemporary art from all over the world (the list was exhaustive and long).
All works have to be of the same format decided by them for ease of exposure. Between 10 and 30 works per artist.
All works would come from young artists (or emerging artists, I suppose, because I'm about to turn 45-although no one asked my age).
All works would have the same price: 30$ (the gallery takes 50%). So the artist would earn 15$ for each original work.
It would be settled at the end of the exhibition route at the end of the year.
The costs of shipments of works (to Los Angeles, United States of America) would be borne by the authors.
If a return of the works not sold after roaming was requested, an envelope with the address already written on it, and with postage already paid, would be attached, since the cost of the return shipment would also be borne by the artists.
If the return was not requested, the works would become part of the gallery fund, which would route the next year, liquidating in the same way.
There was no mention of insurance anywhere. But that does not mean that there was not, that is.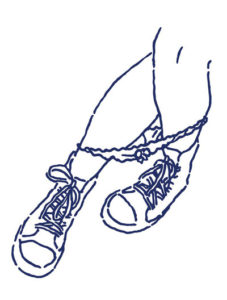 Due to my weakness number one, I decided it was a good opportunity to show my work. Obviously I made accounts (just as you are doing now). And I saw that business, just as not. If an unexpected miracle happened and all my works were sold, I would still cover material expenses, shipments, packaging and insurance. And maybe, I would even get for the month's butane. Hey, it's okay. No bad.
(Arriving at this point, and although this paragraph is marked as digression in parentheses, it is necessary to read it completely, dear reader. As this story is true, it has not rhythm nor the plot rotation is in the indicated place according to the writing manuals. So it's time to warn you that the history rushes and ends abruptly anticlimactic. Do not accuse the writer of having received the order of writing a reality documentary).
A voice in my head made a suggestion: perhaps it would be good to tell these gentlemen that there are some conditions that could be reviewed. Not with the intention of being modified at full speed and because I say so, no. I simply considered letting them know that although I accepted their terms, there were points I did not agree with. And not that I wanted to negotiate, but I didn't think that anything happened to exchange friendly opinions.
I must say that all this loses nuances to have happened in my limited English (although compressible, as I have seen for many years in my professional life).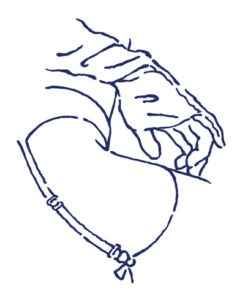 So I wrote to a certain Drake Carr (he was the person who wrote me initially, or at least wrote to me from his account) to tell him that, although I was joining the project, it seemed to me questionable that all the postage and production costs work falls on the artist. And that the uniformity of prices was very low. In fact, my experience tells me that a client who buys work for 30$ will never buy it for 100$, if the artist's price goes up. I also commented this. For sharing wisdom, more than criticism, of course.
It didn't even take ten minutes to answer. The person on the other side of the mail, the first thing he told me was that he was not Drake Carr, otherwise, I suppose, an assistant. Well, okay, I'm glad. And second, and more importantly, he was uninviting me. Like that. As my point of view was so disparate about his conditions, out of here, lad.
Of course, very friendly: no hard feelings. Yeah, sure. I did not know you before and I will not miss you. But fuck, what capacity for taking constructive criticism. Fuck off!
And here comes a section that interests me especially, and about which I am still working. I already know that profitability from an account in a social network like Instagram is very difficult. What the heck, surely impossible. Gerardo told me the first day. And that clicking on a heart is free, but paying for my work, as much as I like, is quite another.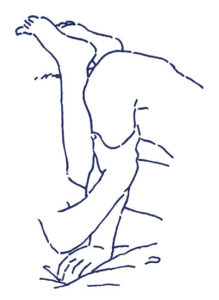 My calculations and reflections are in the following line:
How many followers do you need in order for a minimum percentage of them to consider the possibility of taking out the portfolio eventually?
What percentage of that becomes actual and consummate sales?
How many of the accounts that seem to be from companies – and that offer paid collaborations – are really solvent?
How many professional proposals are received?
How many of these are serious?
If an account that has 1.3 million followers (yes, read it again) can't pay me the 20/40 € that could cost the round trip of the original work … Is there really a possibility of making profitable a social network?
When I write these conclusions my account has 30,000 followers. I have received two serious, profitable and well-paid business proposals. I have sold a few sheets (nothing regular). I know that my economic needs as a company are very few compared to those other types of companies with more people and means (with notebook, a marker and a ham in the refrigerator I stand for a week). My followers are increasing at a steady rate, I think I have not yet reached the braking curve I envisage.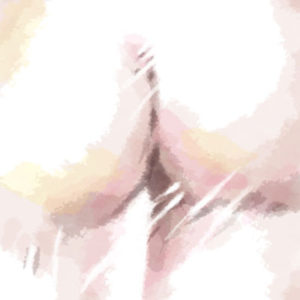 Of course, my less optimistic calculations indicate that this braking will be long before achieving a minimum profitability. Which makes me doubt if I'm not wasting time (although my time is mine and I spend it as I want). But I also want to know if there is a point from which an artist with modest pretenses like me can monetize this strange movement of social networks (I don't speak of a mediadic artist, that I already understand) of which lots of gurus seems to know everything, but that from inside even disorients Gerardo.
I still do not know about all this. I hope to tell you in another number of The Valencianer. In the newsroom they have already opened a bottle of white wine and don't want to reach it empty!
See you in real life!
*(a.k.a elgrangerardosanz and also a.k.a. Huracán Romántica or main singer of La Pulquería)
**In some occasions, in Spain we use insults as flattery system.

THE VALENCIANER
MASCOTS CONTEST
Here is our first selected artist. His name is Francesc Roig, from Valencia, and he is presenting us his proposal: Flame Villey, an expressionist mascot. Congratulations Francesc. Soon you will be able to show your prize, the Bat T-shirt.
You can design your versions of the original illustration based on this beautiful 'fallera' that photographs with her smartphone a dragon-fly from 'La Albufera' which can be found clicking here. We would also like you to name our Mascot. A name with "hook" eh!
Our expert committee will select the best designs that will be immediately published in our magazine.
In addition, the selected ones will receive our fabulous BAT T-shirt (of their size), which you can have a look at our store.
Cheer up! Use all your wit in The Valencianer!