Jun

Number 6
nº 6
HERREROS
GINER BOU
SEBASTIÁN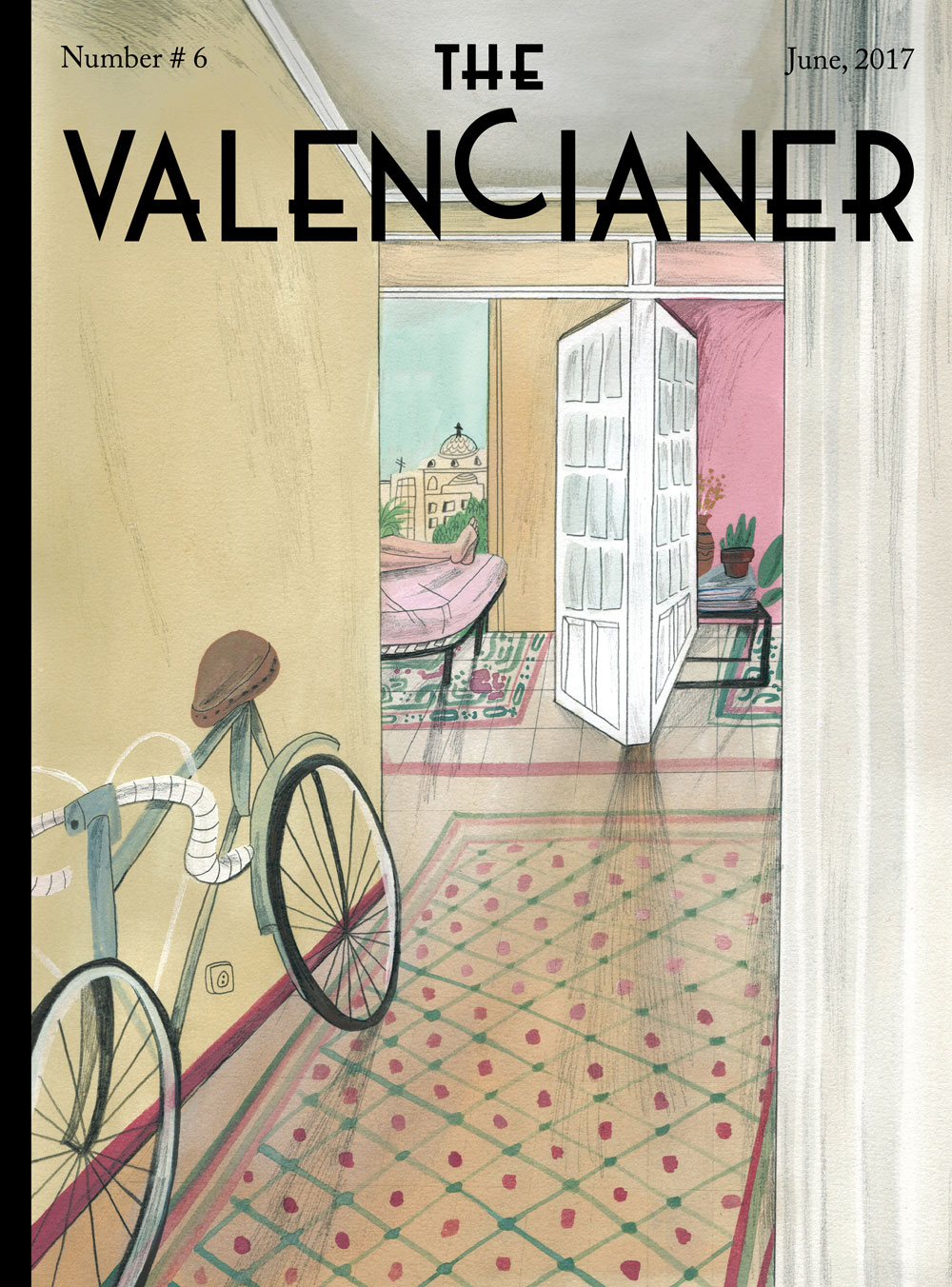 I should start this article confessing that I was born in Benetússer and not in Valencia. But my town is so near to Valencia, that Valencia's downtown is closer to my house than to the Malvarrosa beach. There's a trip of less than seven minutes in the commuter train to get to the North Station.
I should also say that, because of the limitations of my very small town, all my cultural preferences (a lot) were satisfied in Valencia, the capital of Turia. Living so close to a medium-sized city likeValencia (it's not so big, as many people say), gave me, from a very young age, access to movie theaters, theaters, bookshops and concerts.
Mi biggest hobby as a kid was going to the movies. In my house we were two siblings of similar age, and my parents discovered very soon the three ways to keep us quiet and happy: comics, drawing and movies.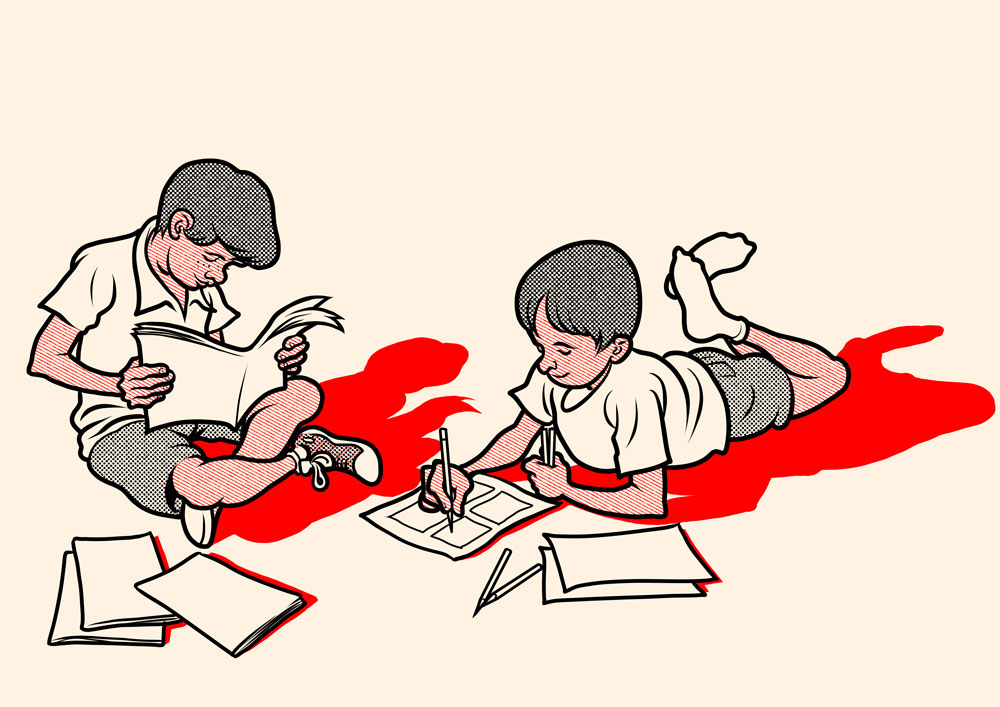 I have a sweet memory from that age: one weekend in winter, we didn't go to the beach house as usual (my parents, as many families back then, had a house in the beach where we went every weekend, from friday to sunday). Instead, my parents had a wonderful plan for their two restless boys. On saturday, they tooks us to watch the film Capricorn one, I think it was on the Capitol theater. The film questioned the arrival of the man to the Moon, showing the arrival to planet Mars. Then they tooks us to have dinner at Turís bar, a place where the sandwiches of squid and longaniza were spectacular. After dinner, to finish that magnificent day, we went to the Serrano theater and watched Star Wars. At that time I was 9 or 10 years old, I will never forget that day. Nowadays, as a father, I also enjoy creating those special moments for my daughters.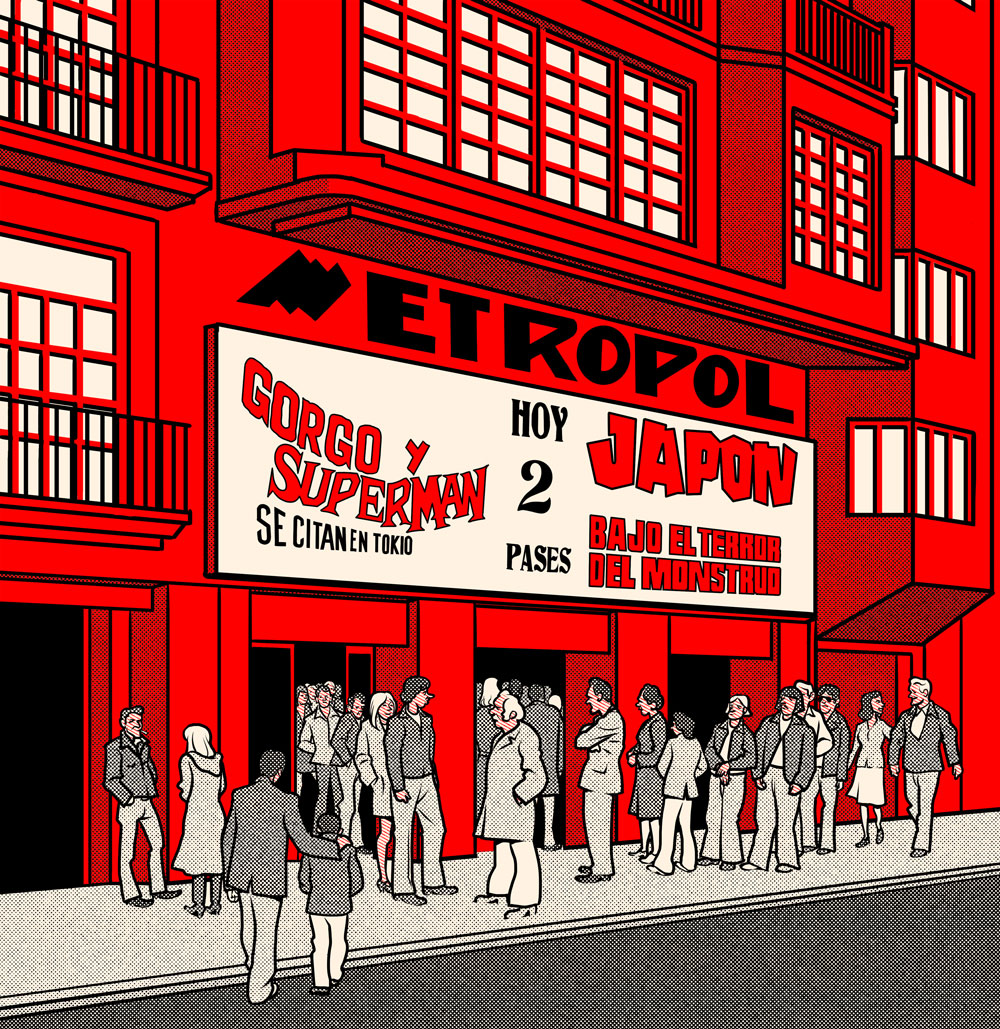 The weekends that we went to the beach house, we came back home on sunday after eating, and to kill the tedious afternoon my parents took us to the double or triple sessions of re-release: in the Metropol theater, the Avenida theater… to watch movies that I'm not sure were precisely for kids, far less for small kids. I keep a vague memory, but plenty of them were japanese: Godzilla vs Megalon, Godzilla, The three Supermen (I think that was its name). In this movie, the super men jumped from a roof, the scene was cut and then we saw the men landing in the floor giving a small jump. Give me a break! That was unbelievable, even for the small kid I was. Those Supermen don't fly!, we said indignant to our parents.
Or those movies of Godzilla or Gorgo where some giant creature grabbed the humans who ran away in fear, to ate their heads in a single mouthful, all in the same shot. Although that was a stop-motion scene, it was the perfect excuse to call my mother at night saying that I had a stomachache, and she believed me. That's exactly what my daughter feels when she watches a horror movie. She calls me because her stomach hurts and I have no alternative but to believe her.
Luckly, I have plenty of good memories and keep the same hobbies: my love for cinema, any type of movies, and for the double sessions. Nowadays, the cinema in Valencia almost dissapeared (except for the Lys and ABC Park theaters), because it was relegated to the suburbs among shopping centres. Besides, they're multiplex and their programs are almost identical. It's practically impossible to watch independent or minoritary movies, like those japanese films of series Z. You won't see releases from David Cronenberg, Hayao Miyazaki, Atom Egoyan or Joon-ho Bong, just to name a few. Our last bastions in Valencia, persisting like the Gaulish village, are the theaters Aragón, Babel, Cinema D'or and the Cinematheque. In the past it was possible to watch all movies in the big screen. Sigh!
———————————-
*Godzilla vs Megalon